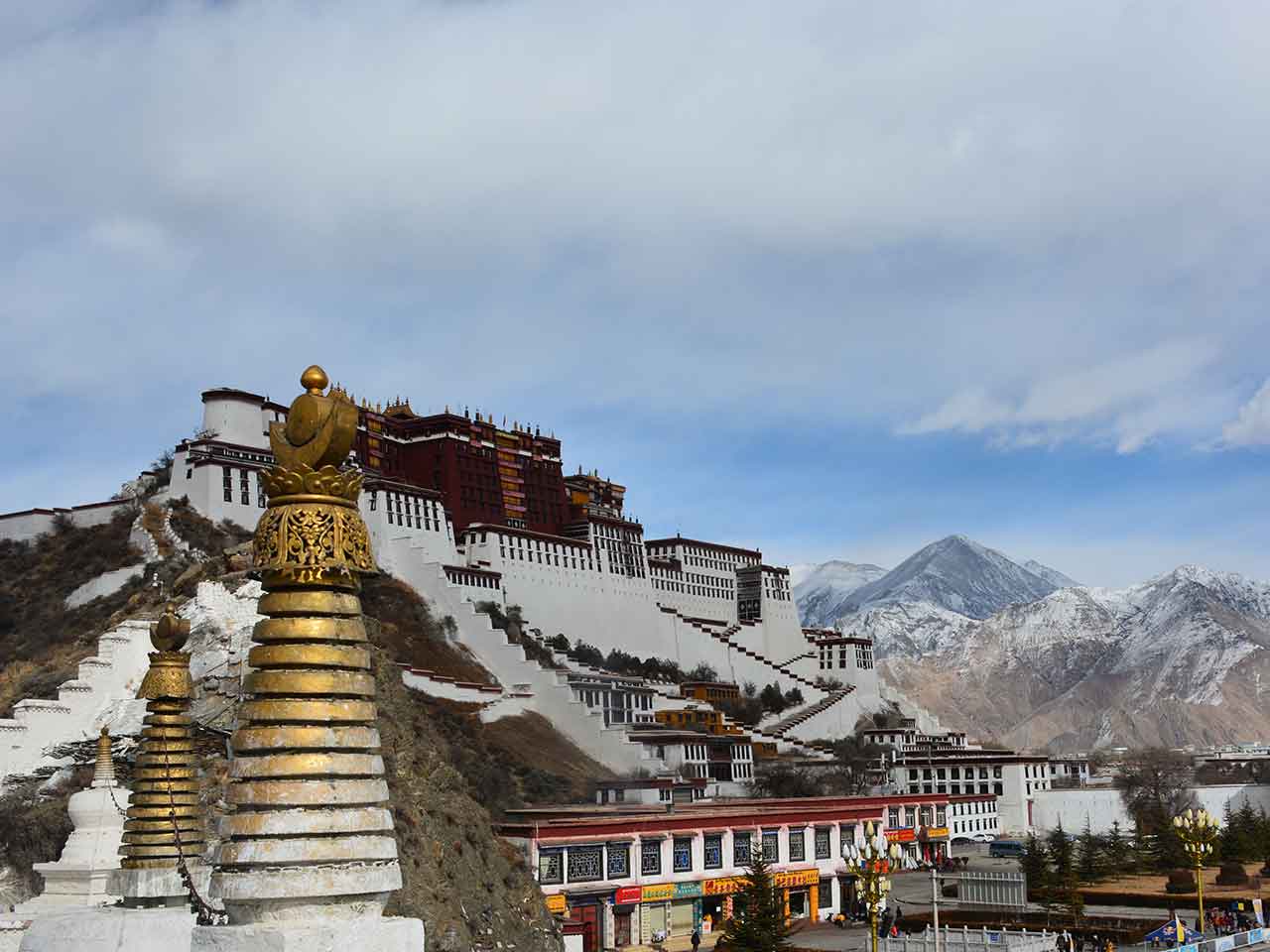 Lhasa: The Capital City of Tibet
In the Tibetan language, Lhasa literally means "place of the gods". It is also famed as 'the Sunshine City' due to the fact that city of Lhasa enjoys plentiful sunshine throughout the year. Notably, it is located in the southern part of the Tibetan high plateau at an altitude of 3650 meters above sea level. 
The valley in which it is situated is formed by the river Kyichu, which is a tributary of Brahmaputra river. The dominant peaks surrounding of it are between 4400m and 5300 meters above sea level.
Lhasa as an important administrative centre
It rose to prominence as an important administrative centre in the 7th century AD, when King Songtsen Gampo (c 618-49) moved his capital from Yalong Valley to Lhasa and built a palace on the site now occupied by the Potala Palace. It was at this time that the temples of Ramoche and the Jokhang were founded to house the priceless first Buddha statues brought to Tibet as the dowries of Songtsen Gampo's Chinese and Nepali wives.
Due to its very high elevation, it has a very dry, frosty winters and wet, warm summer. The coldest month is January with an average temperature of −0.3 °C (31.5 °F), while the warmest month is June with a daily average of 16.5 °C (61.7 °F). Likewise, the driest month is December at 0.3 millimetres (0.01 in), and the wettest month is August at 133.5 millimetres (5.26 in).
In terms of demographics, the Tibetans constitute the main ethnic group, and there are also Han, Hui and other ethnic groups. The total population of it Prefecture-level City is 521,500 (including known migrant population).