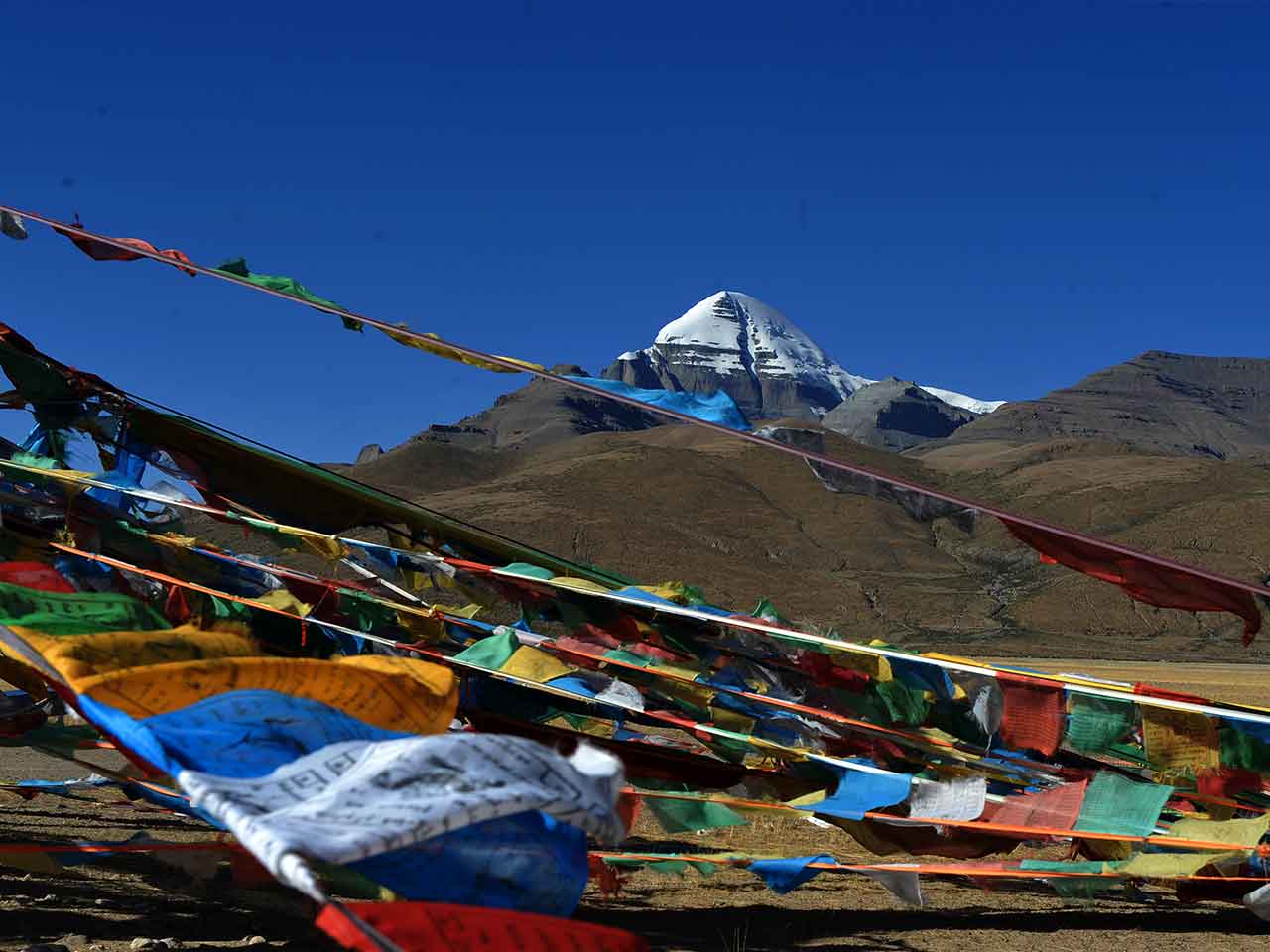 Ngari
Ngari (also Ali) prefecture in northwestern Tibet is known as "the roof of the world". It is situated at an elevation of 4,500 meters above sea level. It has a population of approximately 95,465. The distance from Lhasa to Ngari is about 1600km. It is the place where the Himalayas, the Gangdise, the Kunlun Mountains and Karakorum Mountains meet.
Ngari is dotted with beautiful lakes and rivers, great mountains and glaciers, vast grasslands and spectacular snow mountains. Moreover, it is dotted with ruins of the lost Guge Kingdom. Sparsely populated, Ngari is a paradise for wild animals, such as yaks and Tibetan antelopes. It is also a popular tourist destination as the place is blessed with many famous natural and historical sites, like the ruins of Guge Kingdom, Toling Temple, and the holy Mt. Kailash. Moreover, the famous of the blessed natural sites is the sacred Lake Manasarovar. In addition, last two mentioned places are symbolized as the spiritual center of Buddhists.
More about Ngari
Most histories of Tibet begin with the kings of the Yarlung valley region and their unification of central Tibet in the 7th century. But it is thought that the Shangshung kingdom of western Tibet had probably ruled the Tibetan Plateau for several centuries before this. According to some scholars, the Bon religion made its way into the rest of Tibet from here. The Shangshung kingdom may also have served as a conduit for Tibet's earliest contacts with Buddhism. But there is little materials evidence of the Shangshung kingdom in modern Tibet.
The next regional power to emerge in Ngari was the Guge kingdom in the 9th century. After the assassination of the anti-Buddhist king Langdharma, one of the king's sons, Name Wosung fled to the west and established this kingdom at Tsaparang, west of Lake Manasarovar and Mt Kailash. More interestingly, in the late 16th century, Christianity missionaries based in the enclave of Goa took an interest in the remote kingdom of Guge in Tibet and the foundation stone of the first Christian church in Tibet was laid by the king himself.