Shalu monastery is located in the southeast of Shigatse prefecture and is only 18Km drive from Shigatse central district.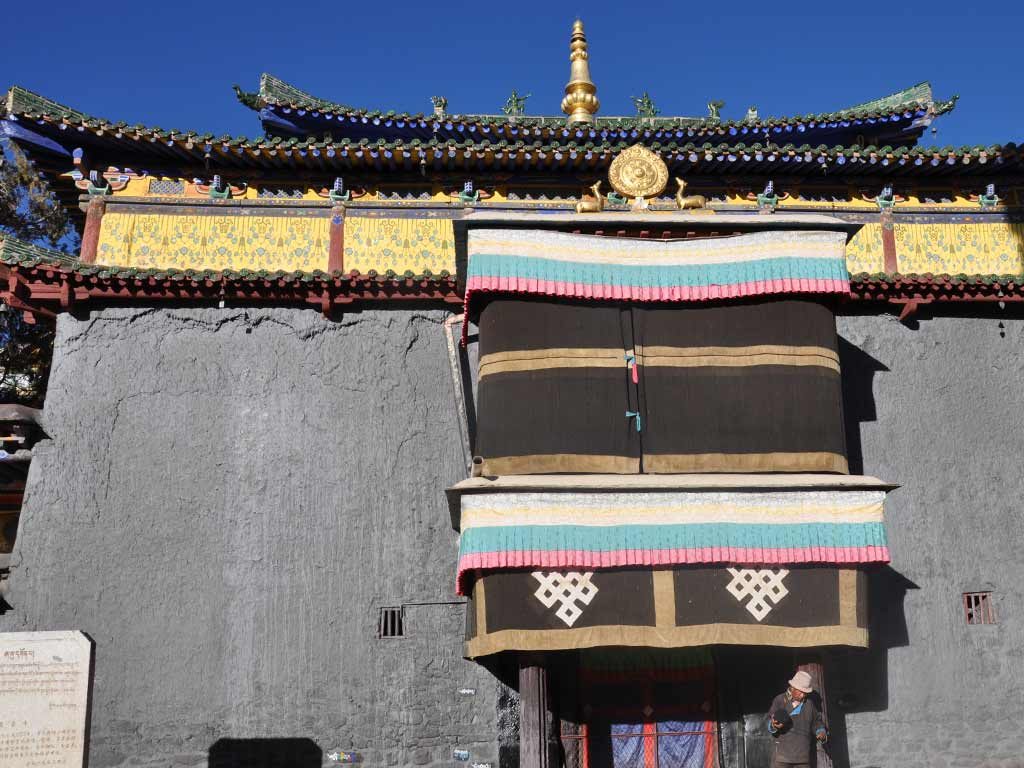 Sherap Jungne founded the monastery in the 11th century. However, a famous Tibetan Buddhist master Buton Rinchen Drupa expanded in the 14th century. He was a great scholar. He is also considered as one of the three experts of Tibet along with Sakya Pandita and Master Tsongkhapa. At his time, the oral teaching of the Buddha was already set as a series of 108 volumes. However, the commentaries were scattered and were not put in systemic volumes. Therefore, he put them in a systematic order as well as copied the whole Tengyure or the commentaries and there were 227 volumes. In addition, he himself wrote 25 volumes of his own works and Buton became a sub-school of Tibetan Buddhism.
The architecture of Shalu monastery has three distinct features. First of all,  the foundation of the monastery building is in Tibetan style. However, the murals or the wall paintings are in Nepali style and finally. Finally, the roof is in Chinese style. This monastery has four colleges. In the past, it claimed that there used to be about seven thousand monks.  The monks practice the Buton tradition. The religious dance, Cham, of this monastery is very well-known in the Tsang areas.
About Us:
Tibet Universal Tours and Travel is a fully officially licensed international tour operator based in Lhasa, owned and managed by 100% local Tibetans. One of the most respected, longest running and best-reviewed tour operators since 1997.
Over 20 years of experience in the Tibetan travel industry, our team consists of the best and experienced Tibet travel guides that will show you the best that this extraordinary place has to offer, unravel all the undiscovered beauty of Tibet unique culture and tradition in front of you.  Whether a guest is looking to join a Tibet group tour or take a private tailor-made journey, we are the best choice.
Other than the above services, we provide stop over tour services in Nepal, Bhutan, and cities in Mainland China, you can also be booking your Tibet Flight and Tibet Train tickets with us. So, what are you waiting for? Reach us to embark on a trip that will last for a lifetime with Tibet Universal Tours and Travel!!!