Chongye Burial Mounds is located in Chongye Valley which is known also as Tibet's Valley of the Kings. This site adjoins the Yarlung Valley about 180 km (111.85 miles)) to the Tibetan capital, Lhasa.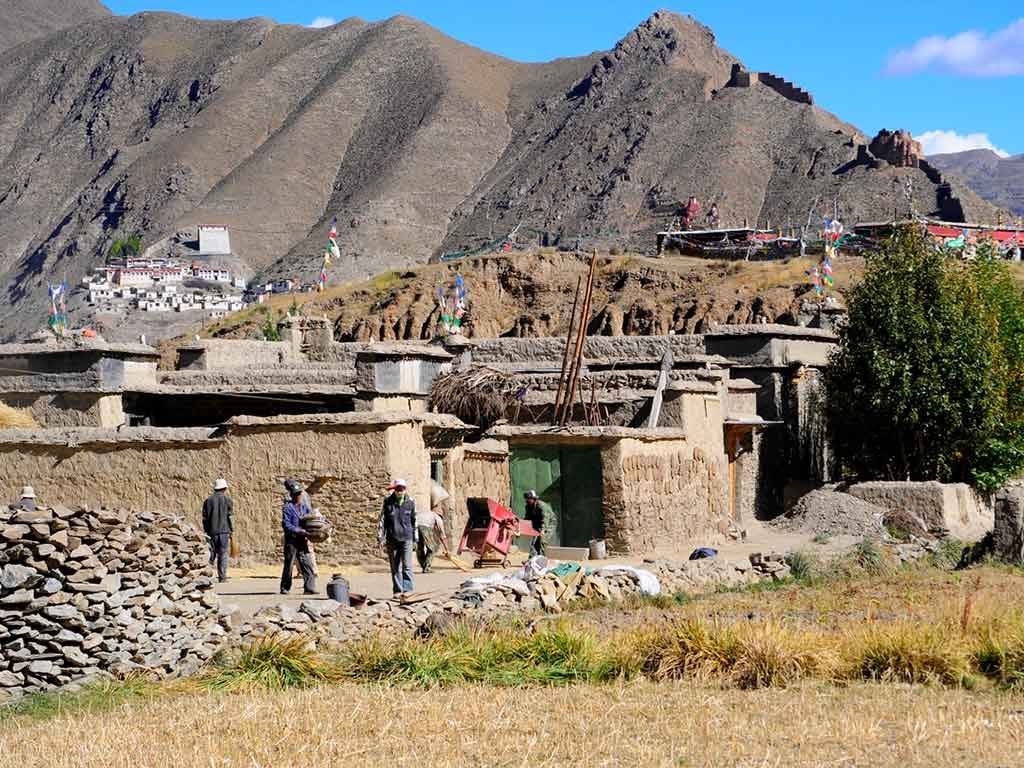 The Chongye Valley is famed for its burial mounds. Whilst the valley is sometimes referred to as the 'Graveyard of Imperial Kings'. These burial mounds contain not only the remains of Tibetan kings but also those of their wives and officials. Neither the number of tombs contained in this valley nor their exact locations are known today. Nevertheless, Chongye Valley is regarded as the "largest preserved imperial graveyard in Tibet".
However, the site represents one of the few historical sites in the country. Which sites gave evidence of a pre-Buddhist Bön culture in Tibet. Accounts of the location and number of the heavily eroded mounds differ. All said and done, the faint mounds of earth are somewhat underwhelming, but the views back towards Chongye are impressive.
Most of the kings interred here are now firmly associated with the rise of Buddhism on the high plateau, but the methods of their internment point to the Bön faith. It is thought that the burials were probably officiated by Bön priests and accompanied by sacrificial offerings. Archaeological evidence suggests that earth burial, not sky burial, might have been widespread in the time of the Yarlung kings, and may not have been limited to royalty.
The most revered of the 10 burial mounds and the closest to the main road is the 130m-long Tomb of Songtsen Gampo. It has a small Nyingmapa temple atop its 13m-high summit, which isn't worth the entry fee. The furthest of the group of mounds, high on the slopes of Mt Mura, is the Tomb of Trisong Detsen.
About Us:
Tibet Universal Tours and Travel is a fully officially licensed international tour operator based in Lhasa, owned and managed by 100% local Tibetans. One of the most respected, longest running and best-reviewed tour operators since 1997.
Over 20 years of experience in the Tibetan travel industry, our team consists of the best and experienced Tibet travel guides that will show you the best that this extraordinary place has to offer, unravel all the undiscovered beauty of Tibet unique culture and tradition in front of you.  Whether a guest is looking to join a Tibet group tour or take a private tailor-made journey, we are the best choice.
Other than the above services, we provide stop over tour services in Nepal, Bhutan, and cities in Mainland China, you can also be booking your Tibet Flight and Tibet Train tickets with us. So, what are you waiting for? Reach us to embark on a trip that will last for a lifetime with Tibet Universal Tours and Travel!!!