Drak Yangzom & Dzong Kumbum
Drak Yangzom & Dzong Kumbum is an important Buddhist hermitage in Tibet and lies at 150Km from the capital city of Lhasa at an elevation of 4470 meters above sea level. There are two long large caverns, in which Guru Rinpoche and some other Yogi master had meditated. The natural caverns have a very long history and replete with bizarre rock formations, stalagmites, and stalactites.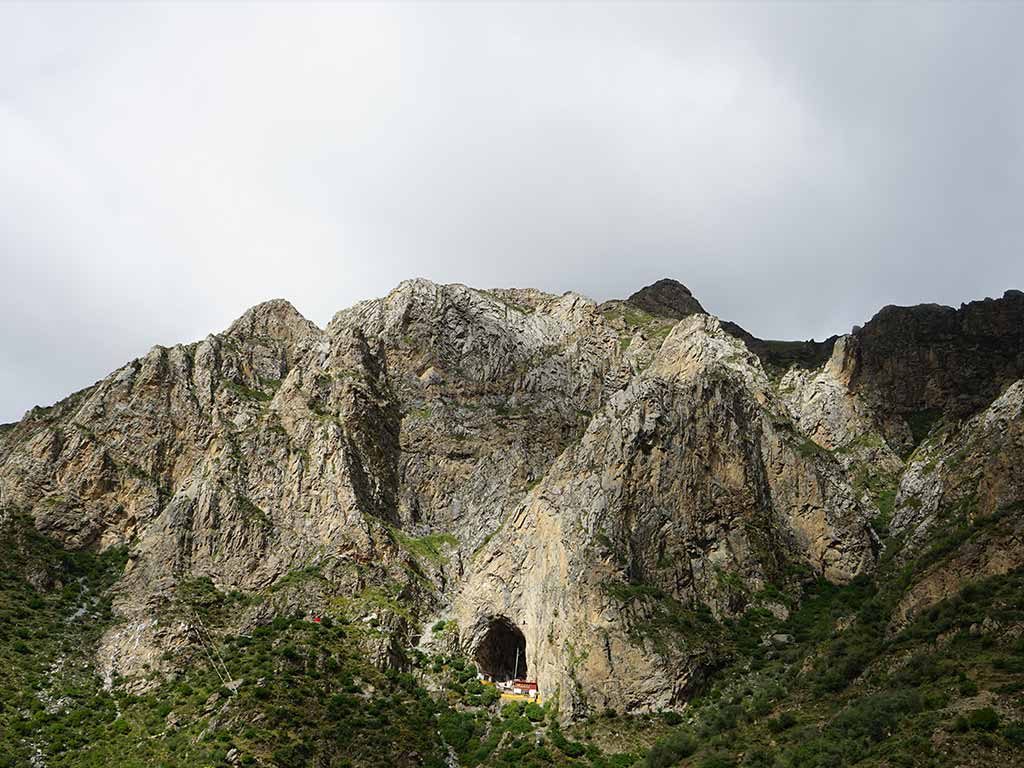 There is a beautiful hiking route from the foothill of the nunnery up to Drak Yangzom caverns. The journey is about 4km hiking and it takes approximately 3 hours to hike up and 1/30hrs to get down. Besides, you will see a beautiful view of Yarlung Tsangpo valley with nunnery and village.
On the other side of the valley is Dzong Kumbum cave. The altitude of the site is about 4724m above the sea level, with a less narrow but much longer cave complex of several branches.
Dzong Kumbum is the main cave of Guru Rinpoche and Kadol Yeshi Tsogyal in the 8th century. There are three caves and the longest cave is almost one kilometer. Dzong Kumbum is one of the holiest sites in Tibet frequently visited by local Tibetans and tourists.
About Us:
Tibet Universal Tours and Travel is a fully officially licensed international tour operator based in Lhasa, owned and managed by 100% local Tibetans. One of the most respected, longest running and best-reviewed tour operators since 1997.
Over 20 years of experience in the Tibetan travel industry, our team consists of the best and experienced Tibet travel guides that will show you the best that this extraordinary place has to offer, unravel all the undiscovered beauty of Tibet unique culture and tradition in front of you.  Whether a guest is looking to join a Tibet group tour or take a private tailor-made journey, we are the best choice.
Other than the above services, we provide stop over tour services in Nepal, Bhutan, and cities in Mainland China, you can also be booking your Tibet Flight and Tibet Train tickets with us. So, what are you waiting for? Reach us to embark on a trip that will last for a lifetime with Tibet Universal Tours and Travel!!!