Samye Chimphu (Nunnery and Hermitage Caves) are located some 16Km northeast of Samye monastery. And, it grew up over the centuries around the meditation retreat of Guru Rinpoche (Padmasambhava)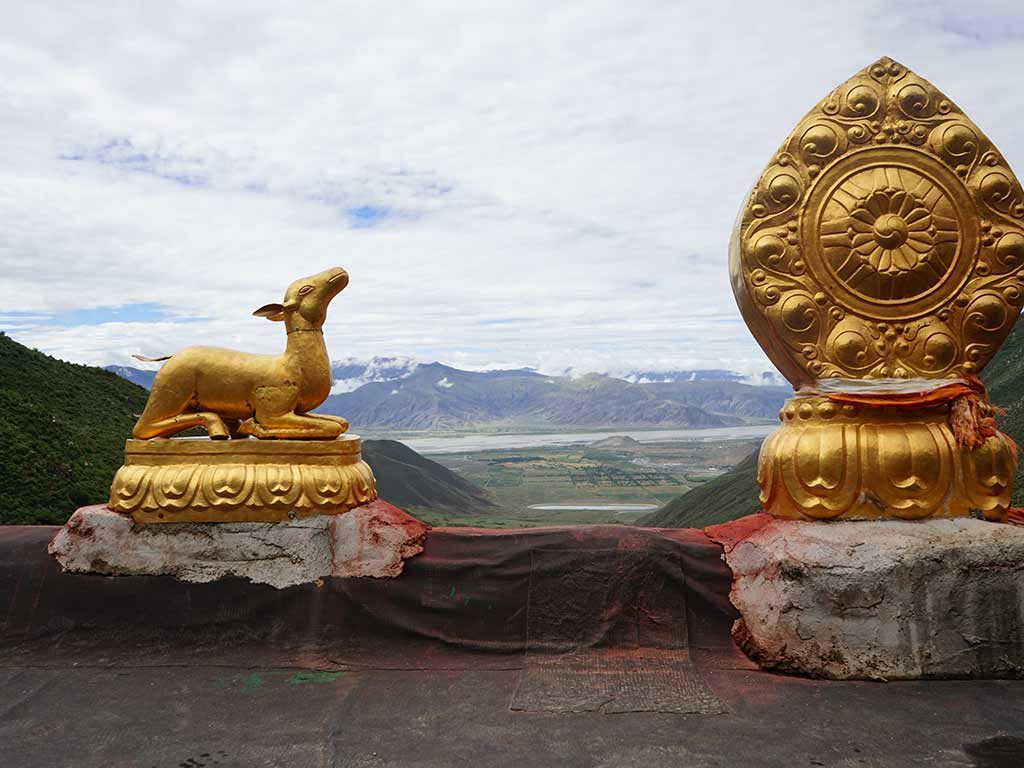 Chimphu hermitage forms a great natural amphitheater and is one of the most sacred sites in Tibet. In addition, as per local history, at the time of the founding of the monastery of Samye, at King Trisong Detsen's request, Padmasambhava opened the mandala of the Vajrayana teachings in the caves of Chimphu. It opened to the twenty-five disciples, headed by King Trisong Detsen, Yeshe Tsogyal, and Vairotsana. Nine of the twenty-five attained siddhis or enlightenment. It was through practicing the sadhanas or an ego-transcending spiritual practice he transmitted to them.
Even today, there are many practitioners who have been on extended practice at Chimphu hermitage caves. Chimphu is a great place for people who are interested in meditation, retreat, yoga and the related subject of Tibetan Buddhist. Moreover, it also an amazing and popular place for trekking excursion for travelers. We trek up to Chimphu and explore caves clustered around the mountain slope. So, there are many occasions to meet with them and make personal offerings.
About Us:
Tibet Universal Tours and Travel is a fully officially licensed international tour operator based in Lhasa, owned and managed by 100% local Tibetans. One of the most respected, longest running and best-reviewed tour operators since 1997.
Over 20 years of experience in the Tibetan travel industry, our team consists of the best and experienced Tibet travel guides that will show you the best that this extraordinary place has to offer, unravel all the undiscovered beauty of Tibet unique culture and tradition in front of you.  Whether a guest is looking to join a Tibet group tour or take a private tailor-made journey, we are the best choice.
Other than the above services, we provide stop over tour services in Nepal, Bhutan, and cities in Mainland China, you can also be booking your Tibet Flight and Tibet Train tickets with us. So, what are you waiting for? Reach us to embark on a trip that will last for a lifetime with Tibet Universal Tours and Travel!!!