Written by Mrs. Courtney Rae October 8th, United States of America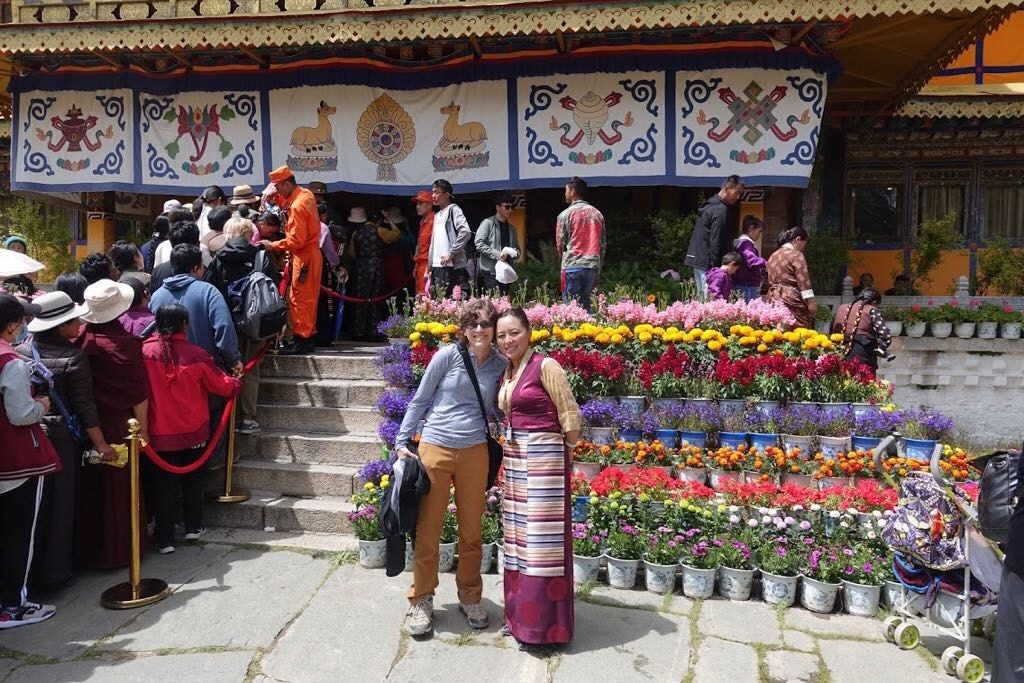 Travel in Tibet is fraught with ethical and moral concerns, given the current situation. If you want your money to go to Tibetans, and if you want to better understand Tibetan culture and history, as well as what life is really like these days, this is absolutely the company to choose. I had the most incredible trip thanks to Losal and Nima, whose quiet strength, profound faith, and deep knowledge opened the place and culture to me in ways that left me humbled and grateful.
Nima, my guide, was a fount of information and wisdom, answering every question I had no matter how obscure, helping to educate me in the nuances of schools of Buddhism and sharing her own faith in every sacred place we visited. Losal strove to help me understand the historical and the long-standing customs, and cultural traditions of Tibet, and facilitated conversations with several remarkable people who are spearheading projects to improve the lives of Tibetans, from training artisans in traditional crafts to improving health care access in rural villages.
Apart from the major sights in Lhasa like Potala Palace and Jokhang Temple that, while important, are on every traveler's itinerary, I was able to visit Samye Monastery and Tsurphu Monastery, among others, which few Westerners ever see. Tibet Universal Tours and Travel makes a point of taking its visitors to lesser known but arguably more significant sites in order to better understand the inextricable links between Tibetan culture and Tibetan Buddhism. Sharing food in a monastery kitchen with a pilgrim who performed prostrations for over 500 km to reach Samye was one of the most moving experiences I've ever had. And walking up to Sera Monastery to see the enormous thangka on display during the Shoton Festival, along with more than 10,000 local Tibetans, amidst murmured prayers and wafting juniper smoke, and then joining half the city for a picnic on the grounds of Norbulingka Palace, gave me a glimpse of the lived experience of the faithful.
I stayed in charming Tibetan-run hotels and ate amazing Tibetan food in family-run restaurants—every arrangement Tibet Universal Tours and Travel makes is with an eye to supporting local people and local enterprises, which is a really important consideration when traveling in this region.
Losal even arranged for me to visit to a traditional rural village outside of Shigatse prefecture, so that I could learn about rural life, and the generous hospitality I was shown by the family was unparalleled. Apart from the incredible open-heartedness and resilience of the Tibetan people, there's the staggering beauty of the country itself, which simply defies description and has to be seen to be believed. I've traveled all over the world, but this must be one of the most meaningful and powerful trips I've ever undertaken. I hope someday to return.
Here are some more associated topics that you might be interested in: