Economy of Tibet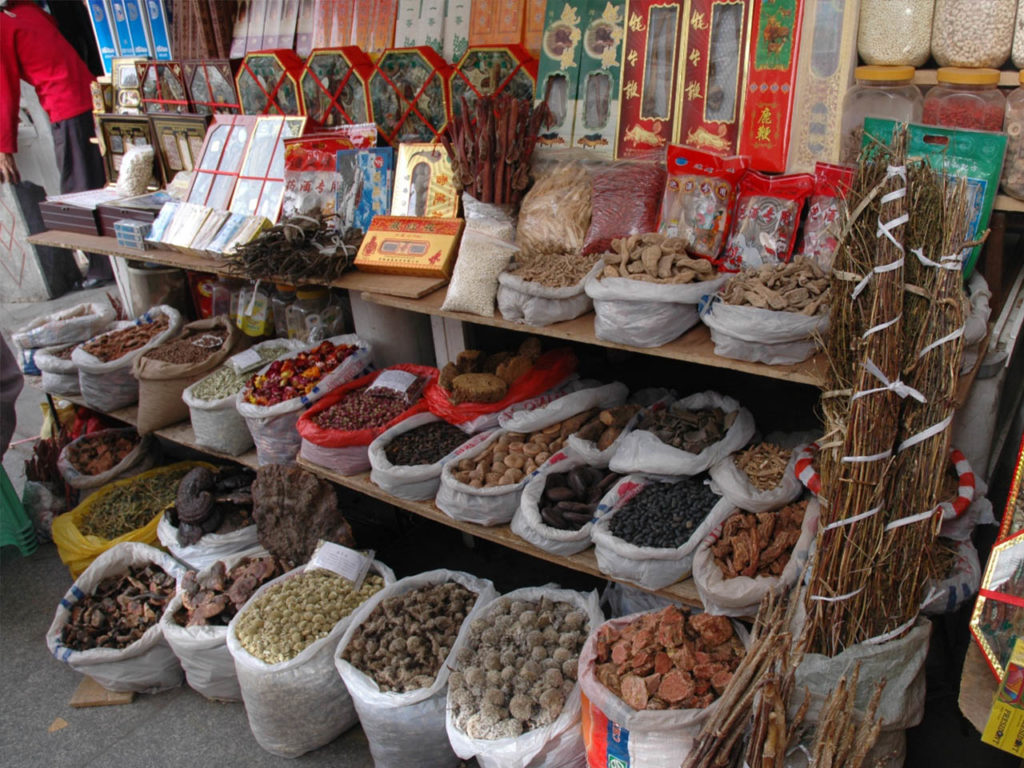 The economy of Tibet is dominated by subsistence agriculture, though tourism is an increasingly significant source of revenue. Due to limited arable land, the primary occupation is raising livestock, such as sheep, cattle, goats, camels, yaks, and horses. The main crops grown are barley, wheat, buckwheat, rye, potatoes, and assorted fruits and vegetables.
More than 80% of the population of the TAR are ethnic Tibetans, about 25% of whom are nomads. There are an estimated 2 million Tibetans in the Tibet Autonomous Region that practice some form of nomadism. For centuries these nomads have ranged across the grasslands of the Tibetan plateau with their grazing herds of sheep, cattle, goats, and yaks. Herding families tend to be poor and money is earned by trading animals for grain or selling them or their meat for money. Although Tibetan women are in charge of child rearing, food preparation, cooking, and other domestic activities and men do the bulk of the work outside of the home, both genders are commonly capable of performing all basic household and non-household tasks.
Production and Trade:
Agricultural and Pastoral Production
For centuries, agriculture and animal husbandry have been the major economic activities in Tibet. They provide food, clothing, raw materials for handicraft, and goods for trade. The Tsangpo River valley (around 3,500 meters above sea level with an annual average temperature of 4-10 degrees centigrade) is its main agricultural area. Most cultivated land in Tibet is located in river valleys. Northern and western Tibet are pastoral areas with very low population densities. In the north, some areas at the highest elevation (above 4,600 meters) are largely "uninhabited areas". Generally, Tibet's geographic and climatic conditions set certain limitations on the development of agricultural production and on population distribution.
Handicraft
Handicraft is the main non-agricultural production, therefore, the major handicraft products in Tibet are Industrial Arts. Tibetans practiced a wide range of traditional trades, including Pulu (a woolen fabric), carpet (rugs), tents, carpentry, wood carving, boots, knives, and jewelry. Except for local products such as wool, leather, and wood, handicraft production relied on the import of other raw materials (cotton cloth, silk, metal, etc.) from either nearby Han regions or India and Nepal. Individual household or small-scale production was the norm, with the exception of a few activities, such as the printing of religious manuscripts and books, which was handled at large monasteries on more of a mass-production basis.
Trade
Other than some raw materials for handicraft production, daily consumer goods (tea, cotton cloth, China, and industrial products) were available only as imports. For centuries, "tea-horse trade" was the main form of trade between Tibet and other regions in China (especially Sichuan, Yunnan, and Gansu). Sichuan provided Tibet with tea, cotton cloth, silver, sugar, and silk. Yunnan was the main area from which Tibetans bought tea and copper. Tibet provided the Han regions with wool, leather, and musk. Trade between Tibet, India, and Nepal was also important. There are many stores in Tibet owned and running by Nepalese. The Sino-India and Chinese border in Burang in Ngari prefecture and the Sino-Nepali and Chinese border in Gyirong in Shigatse prefecture are the main booming trade hubs.
About Us:
Tibet Universal Tours and Travel is a fully officially licensed international tour operator based in Lhasa, owned and managed by 100% local Tibetans. One of the most respected, longest running and best-reviewed tour operators since 1997.
Over 20 years of experience in the Tibetan travel industry, our team consists of the best and experienced Tibet travel guides that will show you the best that this extraordinary place has to offer, unravel all the undiscovered beauty of Tibet unique culture and tradition in front of you.  Whether a guest is looking to join a Tibet group tour or take a private tailor-made journey, we are the best choice.
Other than the above services, we provide stop over tour services in Nepal, Bhutan, and cities in Mainland China, you can also be booking your Tibet Flight and Tibet Train tickets with us. So, what are you waiting for? Reach us to embark on a trip that will last for a lifetime with Tibet Universal Tours and Travel!!!