Tibetan Tailoring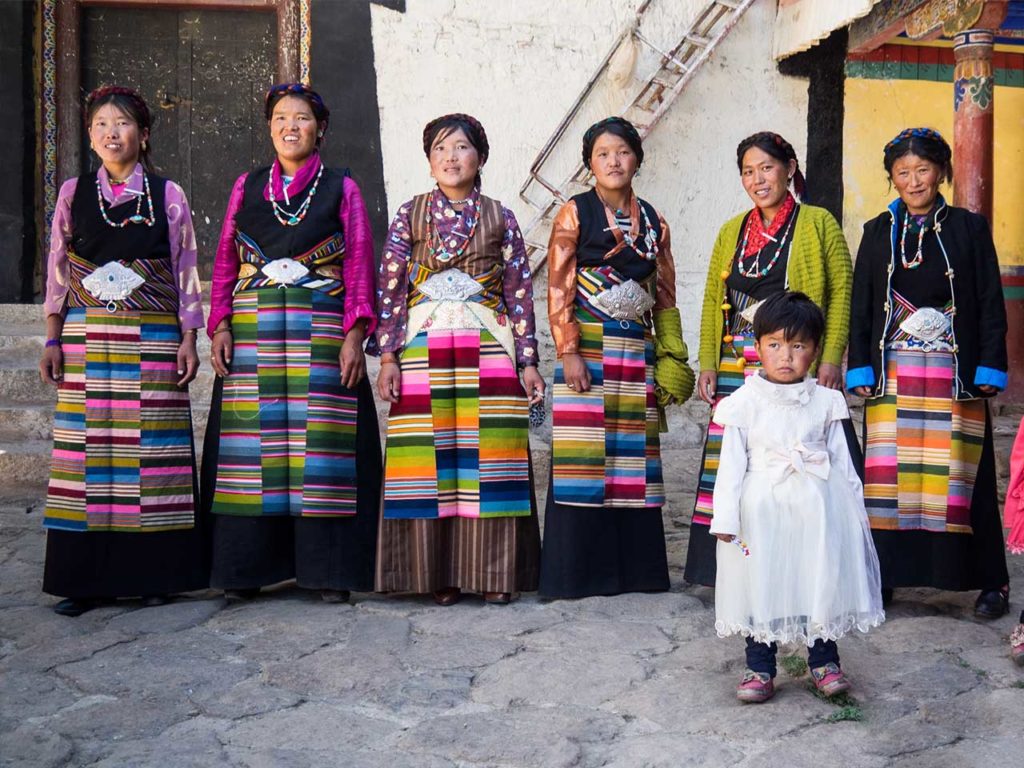 Tibetan tailoring possesses a unique skill and experiences. During the old times, Tibetan clothes are made by hand and take many days to complete a set. Tibetan tailors or öla in Tibetan hold important social values in Tibetan society and they are well-respected groups, and it is quite common for the monks to engage in handicraft skills such as sewing and tailoring. But nowadays, the tailors in contemporary Tibet are mostly using modern advanced sewing tools and equipment.
In Tibet during the old times, High lamas and noble families have they own permanent and personal tailor who assist for sewing and tailoring of various clothes for their annual wearing. Tailors are invited into the household to live with the family for an extended period to make clothes for the respective family members. The tailor would first observe the entire family members for a couple of days to understand the lifestyle with clothes, and then they decide to make various garments as per the request of the hosting family.
The most honored tailors are the that of the personal tailor of high lamas and aristocratic families. These tailors not only masters making clothes, but also Applique Thangkas decorating items in the monastery, and Traditional Tibetan Shoes for their masters.
The training to become such a proficient tailor would require study and lifelong apprenticeship with the master until his death. After the master pass away the household name of the master in the community is passed to his favorite student, usually, it is his eldest son, If the master is a monk, it will be pass to his favorite student.
About Us:
Tibet Universal Tours and Travel is a fully officially licensed international tour operator based in Lhasa, owned and managed by 100% local Tibetans. One of the most respected, longest running and best-reviewed tour operators since 1997.
Over 20 years of experience in the Tibetan travel industry, our team consists of the best and experienced Tibet travel guides that will show you the best that this extraordinary place has to offer, unravel all the undiscovered beauty of Tibet unique culture and tradition in front of you.  Whether a guest is looking to join a Tibet group tour or take a private tailor-made journey, we are the best choice.
Other than the above services, we provide stop over tour services in Nepal, Bhutan, and cities in Mainland China, you can also be booking your Tibet Flight and Tibet Train tickets with us. So, what are you waiting for? Reach us to embark on a trip that will last for a lifetime with Tibet Universal Tours and Travel!!!