Namtso Lake
Namtso lake is the second largest saltwater lake in China and is located northwest of Lhasa and the distance between Lhasa and Lake Namtso is about 240Km. It is over 70Km long, reaches a width of 30Km and is 35m at its deepest point.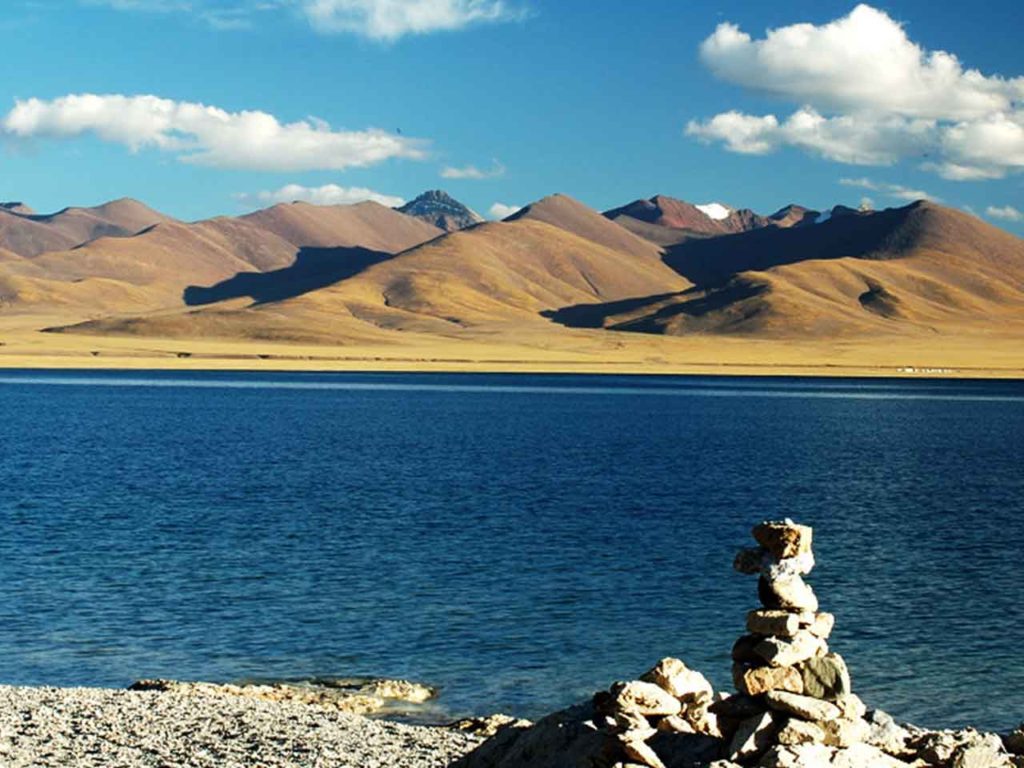 The lake resembles a miraculous shade of turquoise, with magnificent views of mighty peaks such as the snow-capped Nyenchen Tanglha and others that are over 7000 meters tall.
The lake is at 4730 meters above sea level so you will need to acclimatize in and around Lhasa for a few days before heading to this attraction. It is not unusual for visitors to get symptoms of altitude sickness on an overnight stay out at the lake. Around the main walkaround route or kora path, there are a couple of hermitages which have for centuries been the destination of Tibetan pilgrims.
Lake Namtso is very peaceful and scenic and is a great place to wander around. Standing on what is known as "Tashi Peninsula" (which is an observatory site), you may feel like you are standing in the center of the lake. You can spend a leisurely time there, listening to the wind and watching the sparkling ripples. The best time to travel to Lake Namtso Lake is from June to September, when it is  warmer and oxygen content is higher.