Tsurphu Monastery
Tsurphu monastery is located in the northwest of Lhasa city at an approximate distance of 65Km. The monastery was founded by the first Karmapa Dusum Kyenpa in 1189 when he was 80 years old. He was one of the students of Gampopa, the main disciple of Milarepa. Tsurphu is the most important monastery of the Karma Kagyu lineage.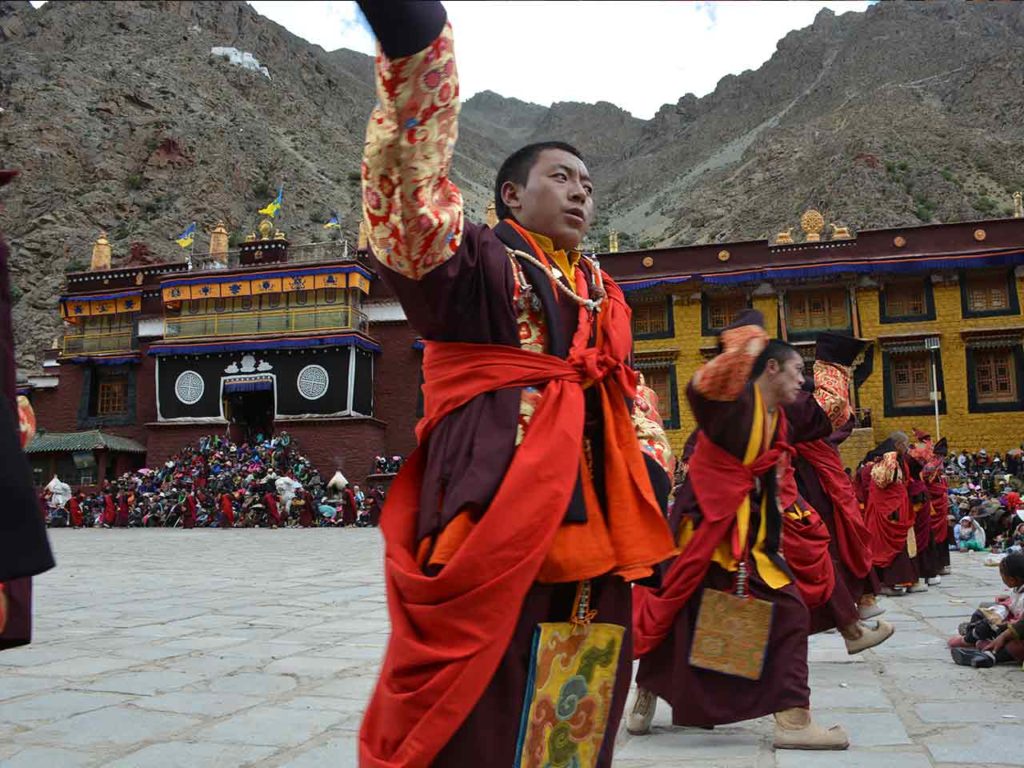 It has been the main seat of the Karma Kagyu lineage and residence of all the successive reincarnations of the Gyalwang Karmapa's since the inception of that line, through to the present. Thus Tsurphu is a very special place for the followers of the Kagyu lineage.
The most renowned Tibetan Buddhist system of reincarnating lama began from this very seat. In the Thirteenth Century, the recognization of Karma Pakshi was as the Second Karmapa. And, a reincarnation of the First Karmapa Dusum Khyenpa, thus commencing the institution of "tulku" (the manifestation or reincarnate lama) tradition in Tibet. Since then, the unbroken lineage of the Karma Kagyu has been passed down through successive Karmapas. Furthermore, it was up to and including the present one, His Holiness the Seventeenth Gyalwang Karmapa, Ogyen Trinley Dorje.
Accommodated the great meditators
Tsurphu Monastery is also well known for the peacefulness of its mountains and the favorable atmosphere of its valley. As a result, it has accommodated the great meditators, including the Karmapas, for many centuries. The Monastery also renowned for the beauty and artistry of its traditional Tibetan architecture and decoration. Because the Monastery became the container for so many very precious relics over the centuries. Moreover, it became over time an even more important source of blessings for practitioners.
Tsurphu enshrined many rare and historical relics. Many of these were well-preserved, either inside statues, stupas, shrine boxes, or publicly displayed shrines. Great reliquary blessings and images from the time of Buddha. Furthermore, Nagarjuna through the most recent Karmapa is enshrined at Tsurphu. It is including the relics of historical Buddha Shakyamuni, clay statues hand-made of the most renowned Indian master Nagarjuna, relics from Naropa, Marpa, Milarepa, Gampopa, the Karmapas, and many other great enlightened masters.
Another famous reliquary image for which Tsurphu Monastery is well known is the Great Buddha Statue, which contained many precious and rare relics of the Buddhist world. Tsurphu also had a large shrine of the reliquary stupas of the previous Karmapas, which contained the relics of each Karmapa well preserved for the devoted students to receive the blessings of these enlightened masters. In addition, the 41st king of Tibet Trirelpa used to stay here in the ninth century. And, there is a historic stone pillar which marks the place.