Butter Lamp Festival or Chunga Choepa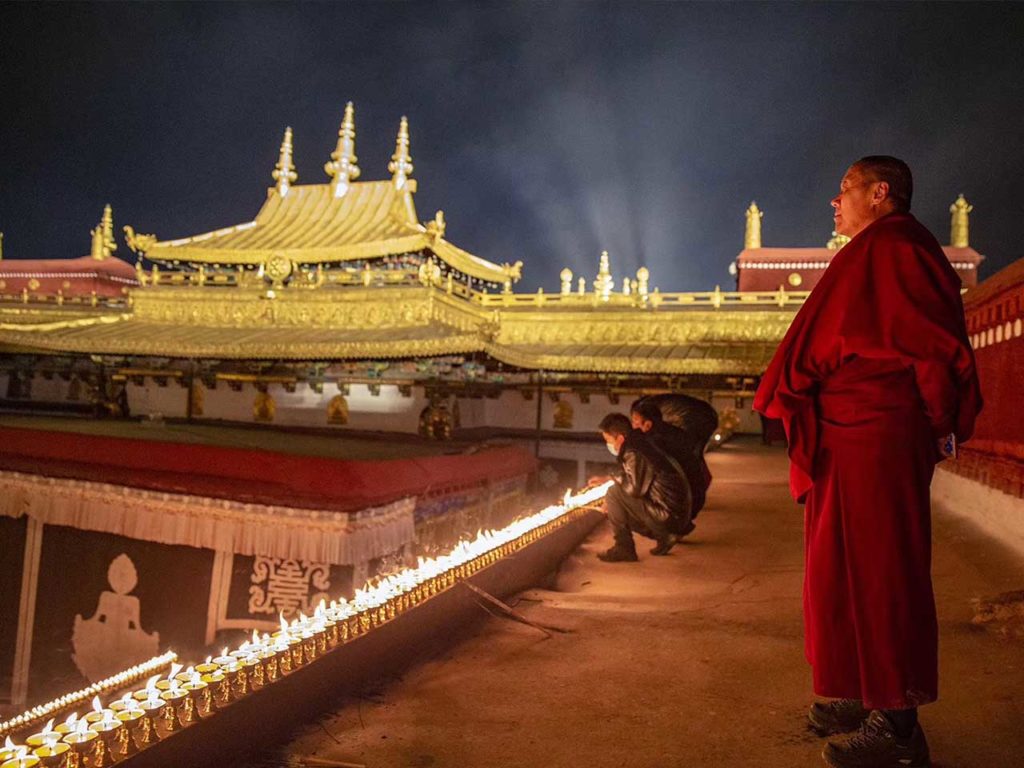 The butter lamp festival or "Chunga Choepa" in Tibetan is one of the major highlighting events in Tibetan Buddhism primarily to commemorate the great master Tsongkhapa, founder of the Gelugpa school of Tibetan Buddhism. The festival will be held on 15th day of the 1st lunar month in every Gelugpa monasteries making it a huge temple fair.
The Barkhor Square in Lhasa turns into a grand exhibition site for huge sculptures from yak butter in the form of various auspicious symbols and lamps. It is a fantastic night. Creating these artworks takes tons of butter and almost two months of hard work. Some of them are as high as three-story buildings. They are placed on a gorgeous flower stand as gifts and devotions to Buddha. During the day people usually make pilgrimages to the local temples and monasteries, while at night Barkhor street will draw tens of thousands of local Tibetan pilgrims to commemorate this special event and receive holy blessings
About Us:
Tibet Universal Tours and Travel is a fully officially licensed international tour operator based in Lhasa, owned and managed by 100% local Tibetans. One of the most respected, longest running and best-reviewed tour operators since 1997.
Over 20 years of experience in the Tibetan travel industry, our team consists of the best and experienced Tibet travel guides that will show you the best that this extraordinary place has to offer, unravel all the undiscovered beauty of Tibet unique culture and tradition in front of you.  Whether a guest is looking to join a Tibet group tour or take a private tailor-made journey, we are the best choice.
Other than the above services, we provide stop over tour services in Nepal, Bhutan, and cities in Mainland China, you can also be booking your Tibet Flight and Tibet Train tickets with us. So, what are you waiting for? Reach us to embark on a trip that will last for a lifetime with Tibet Universal Tours and Travel!!!