Shoton Festival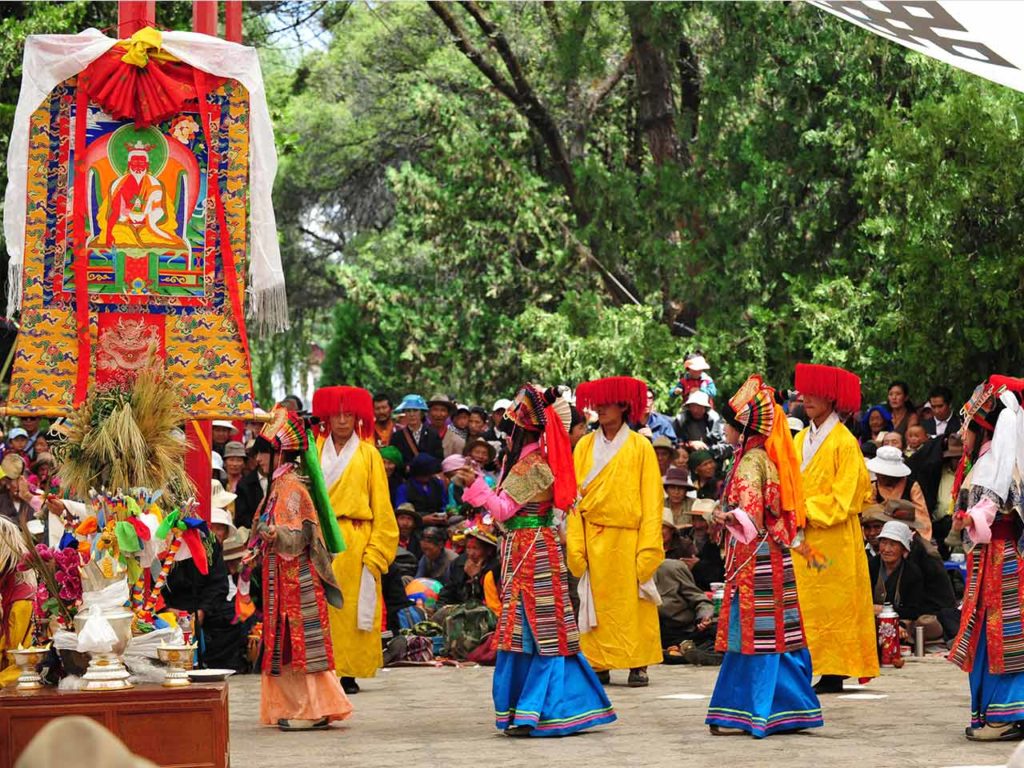 Shoton Festival, which literally means "Yoghurt Banquet Festival", is one of the most important Tibetan festivals. This Tibetan festival dates back to the 11th century when it was initially introduced as a religious occasion. Back then, local residents would offer yogurt to monks who would disembark from their summer meditation retreats. The festival falls in the late part of the sixth month or early part of the seventh month of the Tibetan almanac – usually towards the end of August.
Shoton Festival involves both religious and cultural celebrations and attracts hundreds of thousands of local Tibetans, it is also a major highlight for tourist from the world over to observe and experience the unique culture, religion, and traditions of Tibet.
During the festival, the main part of the celebration – watching the Tibetan opera performance – takes place in Norbulingka Palace in Lhasa. The performances are much sought after and are always a regular part of the official festivals at Norbulingka.
On the first day of the festival, the unveiling of Thangka at Drepung Monastery and Sera Monastery is a major highlight visited by many local Tibetans and tourists. Then, the celebrations begin at Norbulingka. The residents of Lhasa gather in the park and celebrate the occasion by eating yogurt and watching the Tibetan opera. Professional and amateur Tibetan opera troupes perform operas, which basically narrate folk tales, the lives of important people and historical events from Tibetan civilization.
About Us:
Tibet Universal Tours and Travel is a fully officially licensed international tour operator based in Lhasa, owned and managed by 100% local Tibetans. One of the most respected, longest running and best-reviewed tour operators since 1997.
Over 20 years of experience in the Tibetan travel industry, our team consists of the best and experienced Tibet travel guides that will show you the best that this extraordinary place has to offer, unravel all the undiscovered beauty of Tibet unique culture and tradition in front of you.  Whether a guest is looking to join a Tibet group tour or take a private tailor-made journey, we are the best choice.
Other than the above services, we provide stop over tour services in Nepal, Bhutan, and cities in Mainland China, you can also be booking your Tibet Flight and Tibet Train tickets with us. So, what are you waiting for? Reach us to embark on a trip that will last for a lifetime with Tibet Universal Tours and Travel!!!