Tashi Lhunpo Monastery
Tashi Lhunpo monastery is a famous monastery in Tibet. The location of the monastery is in the southwest of Lhasa valley. The approximate distance from Lhasa to the monastery is about 250Km. The elevation is 3840m above sea level. The meaning of its Tibetan name is "all fortune and happiness gathered here" or "heap of glory".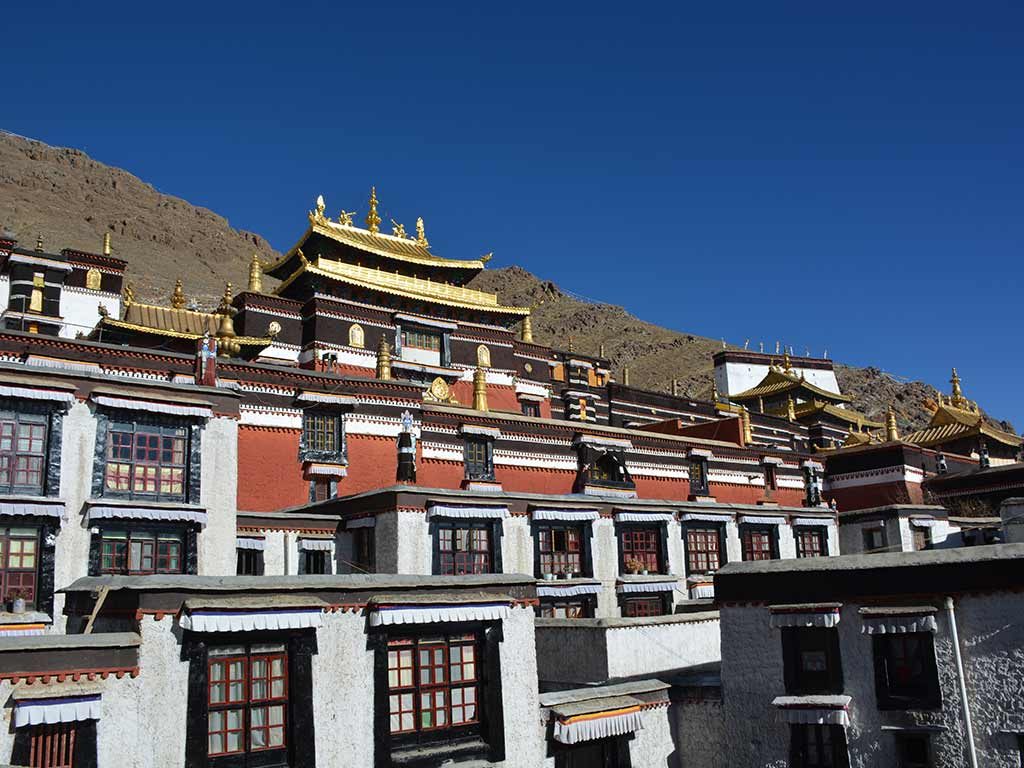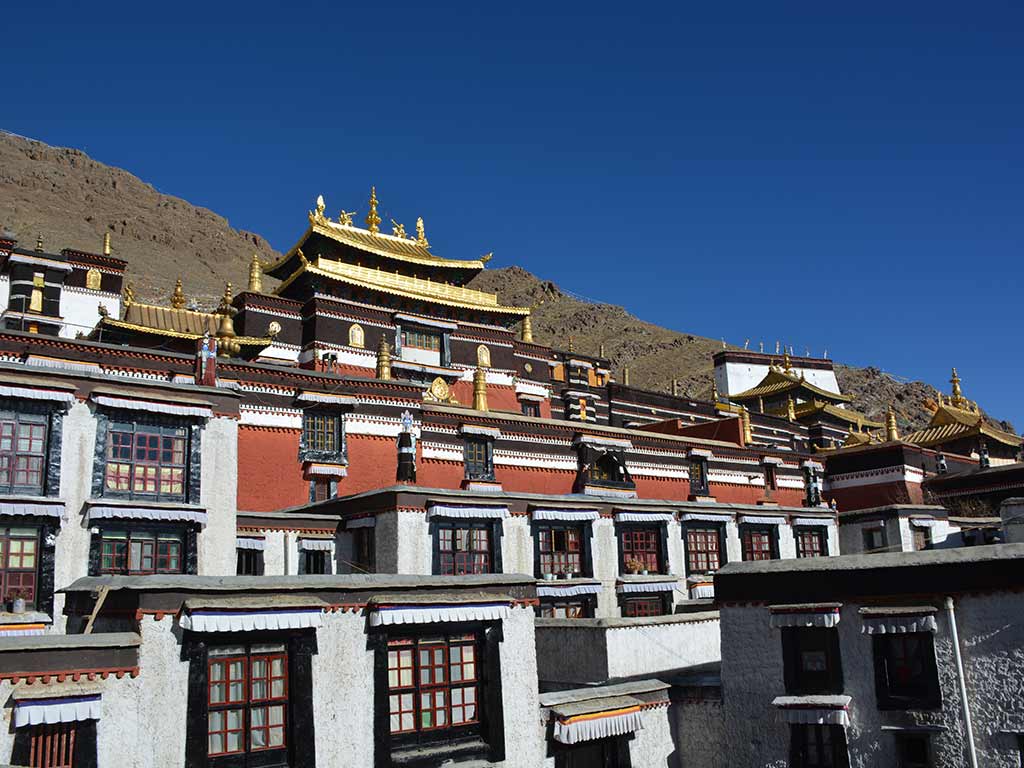 The location of the monastery is at the seat of Shigatse prefecture. 1st Dalai Lama Gedun Drupa founded the monastery in 1447. Furthermore, he was one of the main disciples of master Tsongkhapa.
Importance Tashi Lhunpo Monastery
Tashi Lhunpo monastery is the biggest Gelugpa learning center in the Tsang region or the present Shigatse prefecture. Moreover, it is the primary seat of successive Panchen Lamas. In addition, it is the second highest ranking lama in Geluk lineage of Tibetan Buddism. In its heyday, it housed over 4,000 monks. It built at the bottom of the Nyeseri hill which is considered holy. After the second Dalai Lama moved to Drepung monastery in Lhasa, it became the main monastery of the successive Penchen Lamas.
There are four main colleges which are Shartse, Kyikhang, Toesamling and Ngakpa collage. Most noteworthy, the chapel of Maitreya houses the largest gilded statue of in the world. Moreover, then there are three chapels which house the entombment stupas of successive Penchen Lamas. Monks from all over Tsang area come here to study and in the old days, even monks from Ladakh used to come here to study Buddhism.