Yamdrok Lake
Yamdrok lake (or Yamdrok Yusto in Tibetan)  is located at the Nangartse County of Lhoka Prefecture, some 110 km to the southwest of Lhasa. Yutso means "turquoise" in Tibetan language.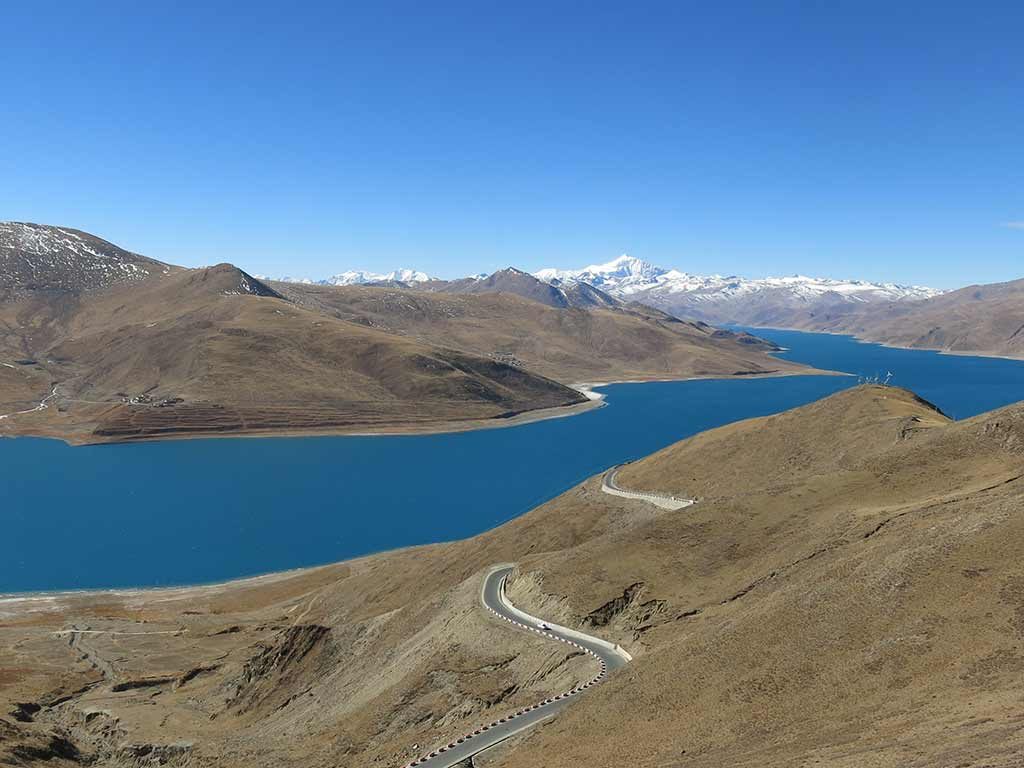 The lake  is one of the three holy lakes in Tibet. The other holy lakes are Namtso Lake and Lake Manasarovar, respectively. Yamdrok lake is 130 km long from east to west and 70 km wide from north to south. The lake bank is 250 km long and its surface area is 638 square km. Standing at an elevation of 4,441 meters above sea level, the lake's average depth is 20 to 40 meters, with the deepest point at 60 meters. It is the largest inland lake on the northern range of the Himalayas with a low level of salinity.
Yamdrok Yutso lake is the largest habitat for migratory birds in southern Tibet. When the birds come, the lake bank and the islands appear especially lively with numerous birds taking care of their offsprings. The bank of the lake is a beautiful pasture. At the west of the lake, a large peninsula extends eastward, providing ample space for a village. Among the dozen islands in the lake, the smallest one is just over 100 square meters.
Yamdrok lake is one of the most interesting tourist sites in Tibet and the majority of the travellers are  amazed at the views of the lake from the top of the Kamba La pass and the snow peaks of Nojin Khangsang in the distance.