Written by Mr. Felix Gerk October 15th, Germany Frankfurt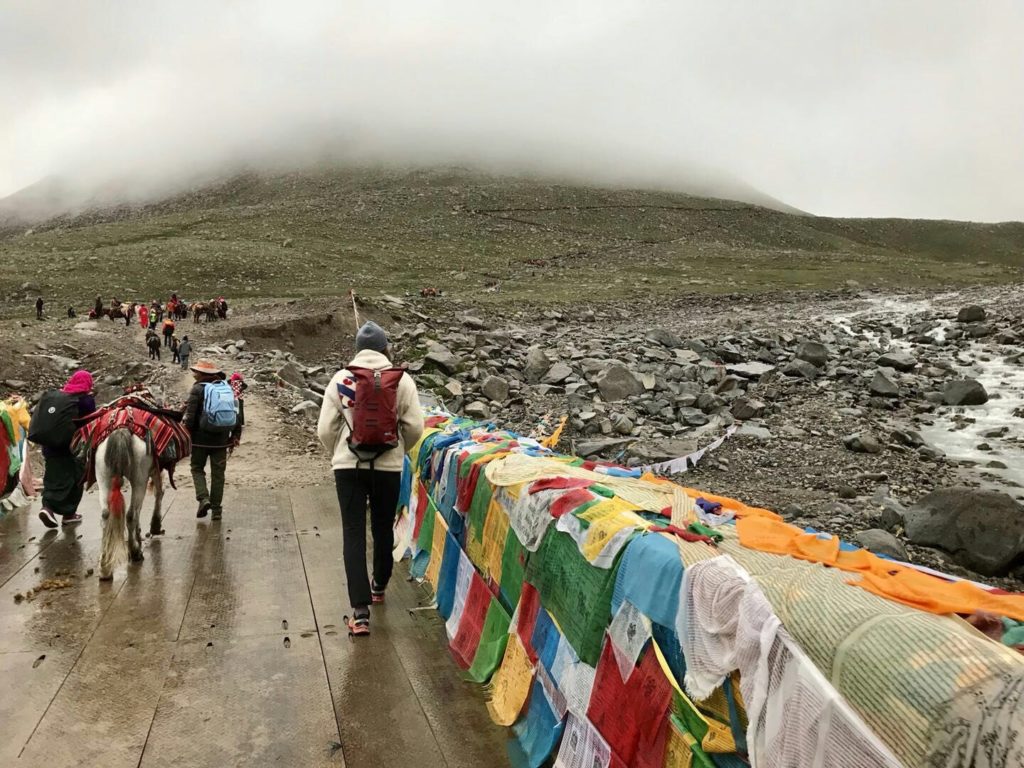 To be completely honest with you, I didn't know anything about Tibet. Didn't know what the people looked like, didn't know what they eat, what they do – in short, I didn't know what to expect from this tour/journey at all.
Reflecting on my experience, I reckon it was a good thing. I started out with an open mind and heart and Tibet exposed me to a constant stream of things to explore and wonder about.
Personally I cultivate the habit of travelling alone – that's what I know and have almost always done. Naturally I was skeptical how My Adventure Trip to Mt. Kailash will play out in a form of a pre-organized group and correspond with my interests. Even more so since I didn't have the idea and neither laid out the plan for this Tibet trip – my mother and uncle did. We joined a Chinese-american couple that proved to be the best addition to our little team that we could have wished for. After hours of laughter, learning, as well as physical challenge, we parted ways as friends. Which is not surprising since the tour offers countless talking points and plenty of time to converse with your fellow travelers and ask the friendly and forthcoming  guides ( Chodak in our case ) regarding any questions about Tibet.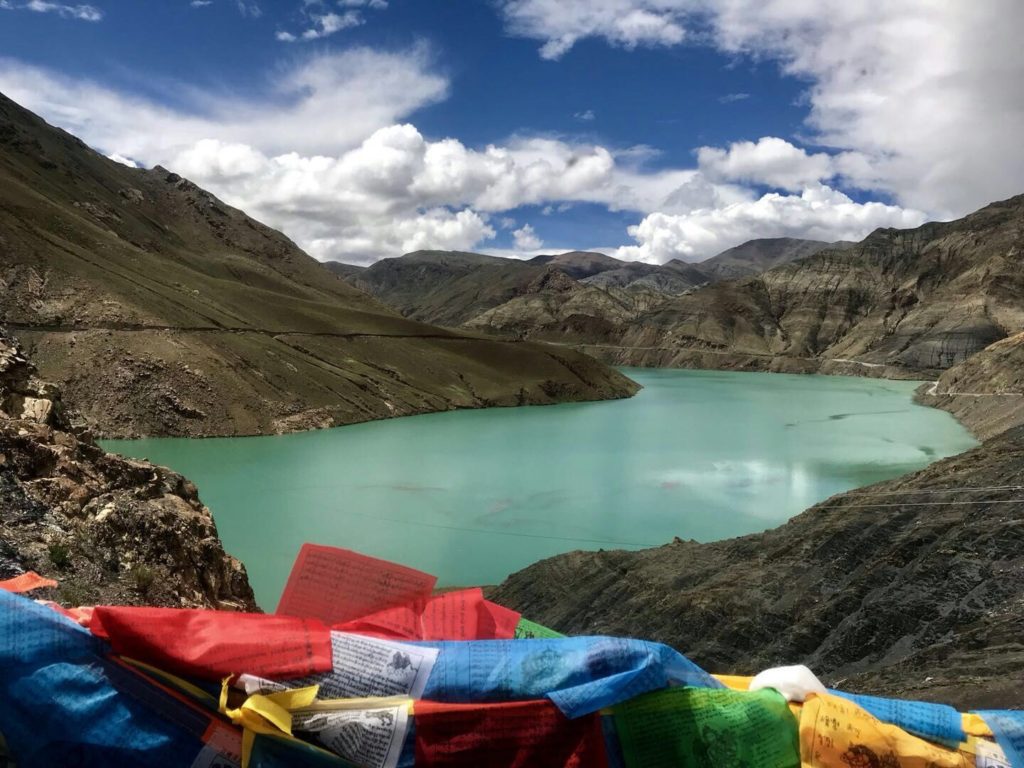 Our little adventure group linked up in Lhasa, where we explored holy sites and enjoyed the atmosphere of Lhasa created by the friendly and curious Tibetans. I have never been waved at or photographed that much in my life before – a smile will easily find its way on your face in this bubbly anthill.
Losal took us to an authentic restaurant to, as he said, "exchange ideas and cultures", which was the first of many interesting lessons about Tibetan habits and beliefs. What made this so special for me is, that Losal is a very open minded and well articulated person and found joy in talking openly about Tibet culture, spirituality, tradition and everything in between – no small talk.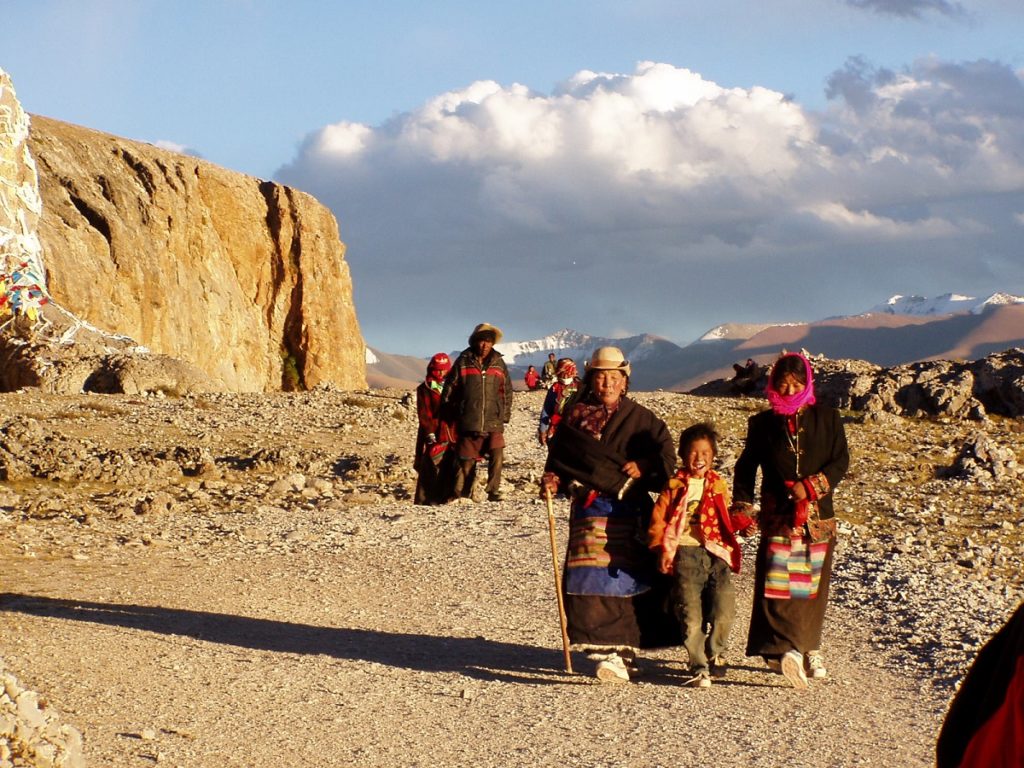 We continued our well organized tour by driving 4 days to Mt. Kailash were we would give the traditional Kora around this holy site a try. The drive in a minivan was long, but the travel company is committed to even making the long hours of navigating through the Tibetan nowhere as interesting as possible. We saw monasteries, landmarks and always had time to take a picture or enjoy a hot meal and some butter tea.
The Kora itself was not too challenging for me personally, but I would recommend the hike only to physically and well adapted ( altitude ) individuals. Everyone who doesn't feel up for it, can rent a yak or horse, which is however quite expensive.
The pilgrimage itself is rewarding as can be and one can feel the spiritual energy transcend between the mountains. Another highlight for fans of spirituality or people who want to broaden their horizon is lake manasarovar, where we were lucky enough to be invited to a Hinduism ritual – another experience that I will carry in my heart for the rest of my life.
The drive back is long as well, but offers another highlight in form of a visit to Mt. Everest base camp and sleeping in a nomad tent. With a little bit of luck on your side, you'll catch stunning views of Mt. Everest and the neighboring 8000 meters above sea level.
The tour itself is well thought through with a good mix of physical activity, "sightseeing" and getting a feel for the landscape and people of Tibet – all in all a refreshing plunge into a culture that fights for an existence. I dare you to take a dip.
Who can I recommend travelling with Tibet Universal International Tours and Travel. Everyone seeking a unique and sometimes challenging experience that takes you on an adventure you won't easily forget, if you keep an open mind, an open heart and adapt a little bit. Losal and his guides will make sure everything runs smoothly and to your liking.
They will quite literally cross rivers and build bridges for you ( when the roads are flooded ) – and all that with a smile and Buddhist ease and peace.
You will learn, smile and come home full of positive, calm energy – seriously, I've drank 5 cups of tea, done my taxes and even cleaned the garage and it's not even midday.
Embark on a trip that will last for a lifetime with Tibet Universal International Tours and Travel: