Written by Mr. Jeffery Ashley July 18th, 2018, Washington DC 
OUTSTANDING Travel Company and staff! Kudos to Tibet Universal Tours and Travel for their excellent services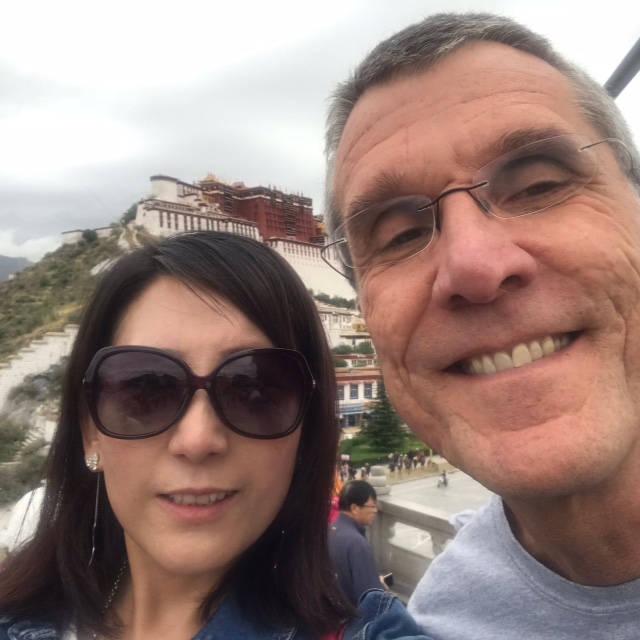 Tibet is a land of wonders due to its awe-inspiring Plateau Landscape, the ancient, beautiful, devoted Religion, the welcoming and friendly Tibetan people, the long-standing customs, and cultural traditions, among so much more. One can easily envision a trip to Tibet as a top "must-visit" place on a personal travel itinerary. I have wanted to visit Tibet for many years, and to that end, I realized and arranged my travel through Tibet Universal Tours and Travel in July 2018. A most wonderful decision and travel company which made my trip outstanding!
I have traveled the world for most of my life and have been to all 7 continents and 140 countries. I mention that to offer context and to highlight that I am an experienced world traveler. Very rarely do I meet or encounter a travel company or tour organizer with such highly professional, courteous, attentive and considerate staff like those I encountered with Tibet Universal Tours and Travel. Co-founded and headed by Mr. Losal Gyamtso and his wonderful team of outstanding professionals.
Tibet Universal Tours and Travel is among THE BEST tour companies I have ever encountered in ALL of my world travels. My local travel guide Rinchen Pelmo and my driver Sonam were wonderful and thoughtful, kind and considerate at all times, as was Mr. Losal.
They were all so helpful, so accommodating and so professional throughout my entire 10 days stay in beautiful Tibet and clearly invested in making sure my trip was flawless and wonderful! They ensured very informative tours of the sacred sites, went out of their way to make me comfortable, and were adaptable to my needs and interests and offered nothing but kindness, excellent service, and warm friendship each and every day of my trip.
I haven't enough words to describe or articulate how great Mr. Losal, Ms. Rincehen Pelmo and Mr. Sonam were on my trip. In a word, outstanding doesn't even describe their company with the justice it deserves. They are the consummate professionals who offer customer service and focus on the warmth and kindness of the Tibetan culture and way.
I will say that if you are planning a trip to Tibet, Tibet Universal Tours and Travel is THE Company to work with. One of the best I have ever seen anywhere in the world!
HANDS DOWN! I highly highly recommend this organization. Truly unforgettable, kindness and lovely people, wonderful company and tour organizer and just an outstanding, professional service throughout. Enjoy Tibet with them…you'll be happy you did!