Manasarovar Lake
Manasarovar Lake: Most pilgrims to Mt. Kailash will also take a short plunge in the nearby, highly sacred Lake Manasarovar. The word 'Manas' means mind or consciousness; the name Manasarovar means Lake of Consciousness and Enlightenment. Adjacent to Manasarovar is Rakas Tal or Rakshas, the Lake of Demons. Pilgrimage to this great sacred mountain and these two magical lakes is a life-changing experience. And, it is an opportunity to view some of the most magical scenery on the entire planet.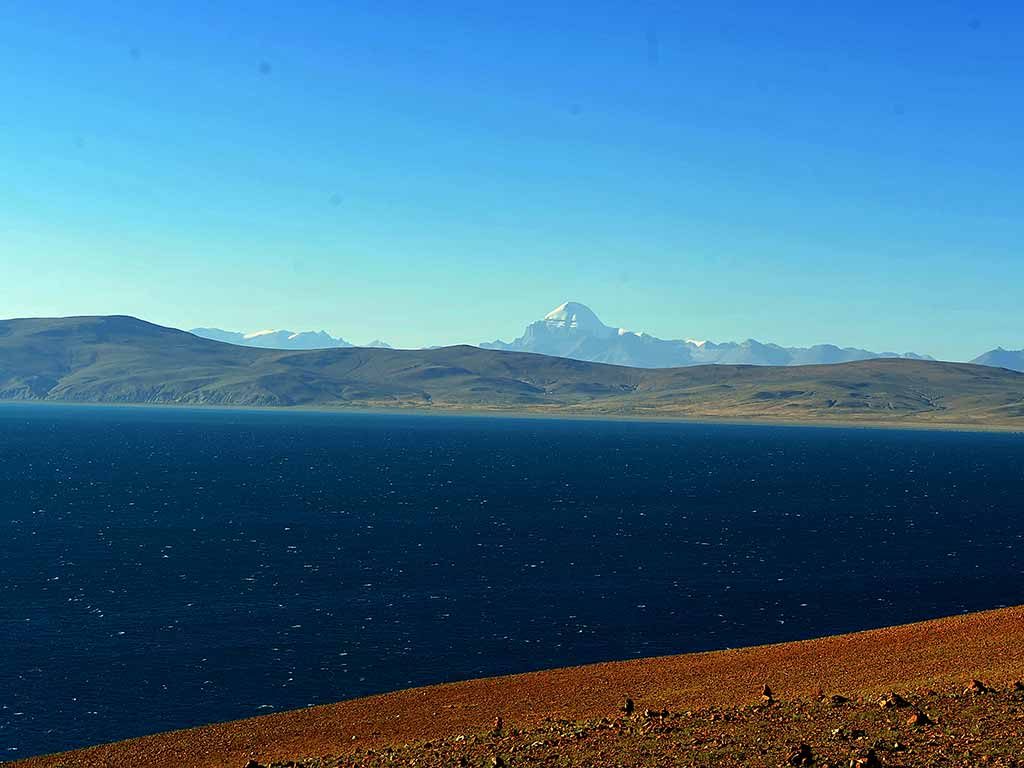 Manasarovar Lake in Sanskrit and Mapham Yutso in Tibetan is a huge lake. The lake with the mirror-like image of snow-capped mountains in its crystal clear waters is just fabulous. The lake is located at the southern foot of Mount Kailash. It stretches up to 55miles (88kms) in perimeter it goes 330 feet deep and about 120 sq. mi of total area. Lake Manasarovar has the exceptional beauty. In addition, the beauty also varies from crystal clear blue water near the shores and a deep emerald green color at the center. There are a few monasteries on the shore of the lake. And, most striking of all is the ancient Chiu Gompa Monastery. The Monastery has been built right onto a steep hill.
Important Pilgrimages Site for Hindus and Buddhists
This holy lake is one of the important pilgrimages for Hindus and Buddhists. It attracts thousands of tourists and religious people towards itself every year from various parts of the world. However, the tourists are mainly from India, Tibet, and its neighboring countries. The best to visit the lake is in springs. Because during this time the lake melts and allows people to bathe in its holy water. Most noteworthy, it is believed by bathing and drinking this water one becomes fortunate and clears all his sins. Many travel agencies have annual pilgrimage group tours to this place and are often known as "Manasarovar Yatra".
The Lake and Hindu Mythology
As per the Hindu mythology, it is believed, Lake Manasarovar was formed by Lord Brahma. Lord Brahma is the creator god. He found it to be an appropriate place for religious rituals. Hid 12 sons, who were also holy men performed rituals and austerities on the dry land at the site. And to give them a more appropriate place to earn value, Lord Brahma created a wonderful lake. The lake today is known as – Manasarovar Lake. And as per Buddhist religion, they relate Manasarovar with Anotatta Lake. It is also said that Lord Buddha was conceived at this very lake, as stated in the legends. Lord Buddha's mother was brought to the lake by the gods. And, as she bathed in the sacred waters of Manasarovar her body was purified. Later she saw a white elephant running to her from Mount Kailash and Lord Buddha entered her womb.