Samye Monastery
Samye monastery is standing at an altitude of 3700m above sea level and is situated in the southeast of Lhasa valley, The distance between Lhasa and Samye is about 170Km.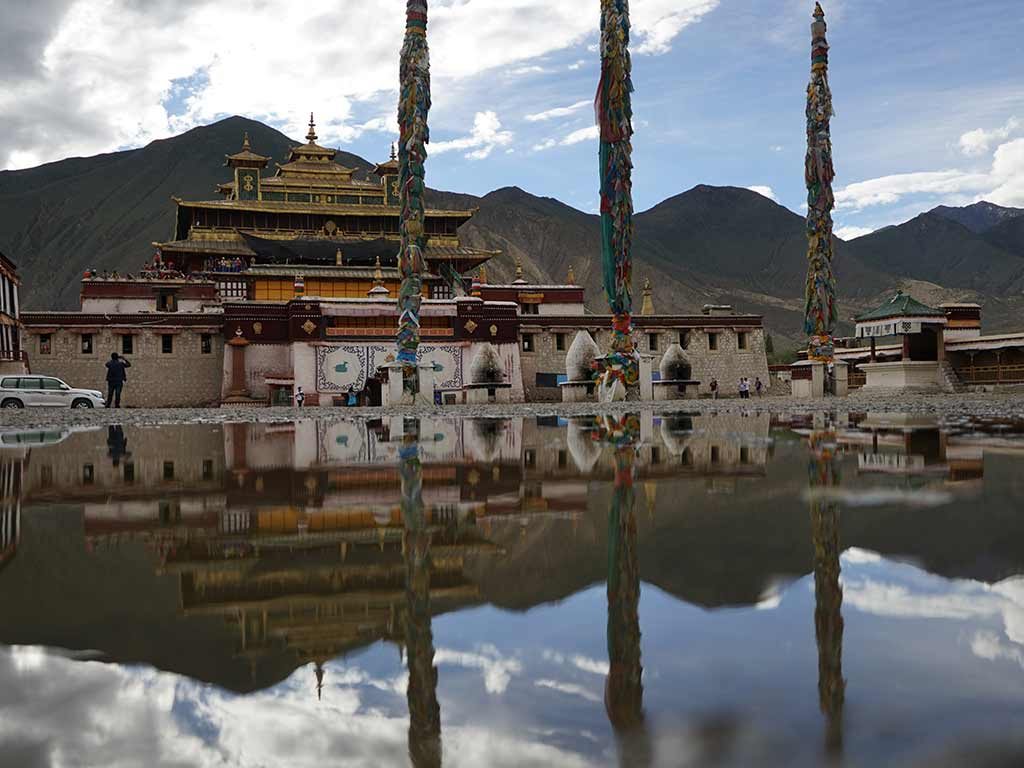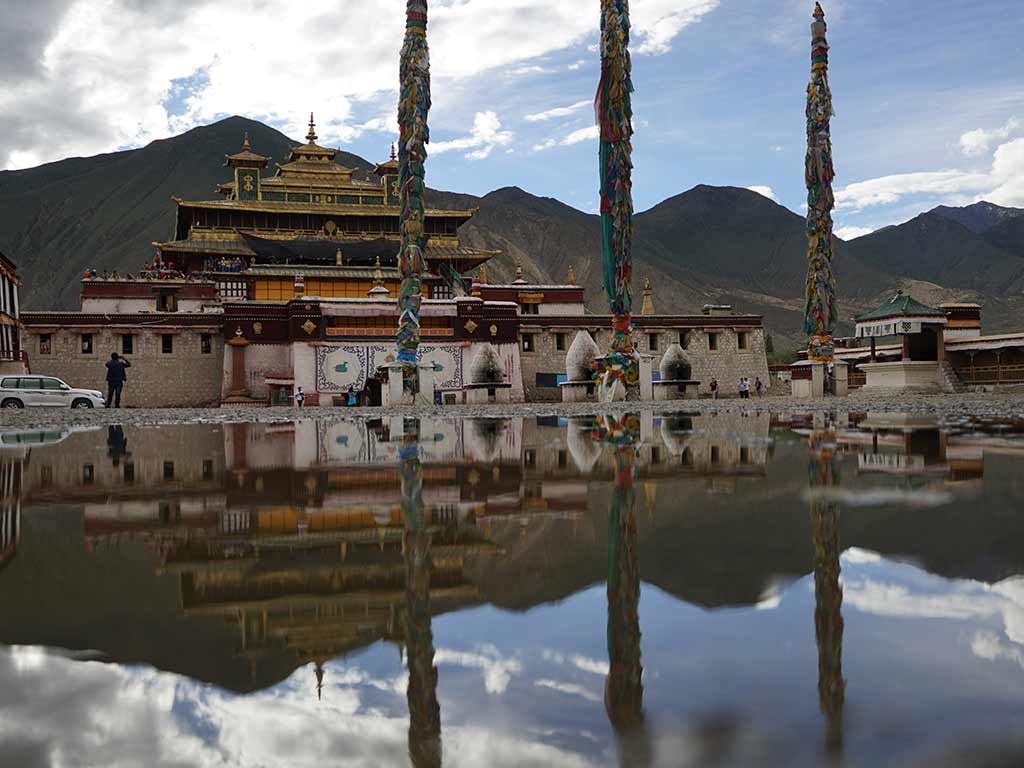 It is the very first monastery of Tibet and built in the 8th century. The formal Buddhist monasticism in Tibet established form here. The monastery has a history that spans more than 1200 years. King Trisong Detsen, who was revered by Tibetans as an emanation of Manjushri, initiated the construction of the monastery under the advice of the famous Indian Abbot Shantarabshita. However, it is proclaimed that many demons caused obstructions. During the daytime, people worked hard to build it and at night the demons destroyed it. So the abbot advised the king to invite a famous tantric master called Padmasambhava. This master subdued all the demons on his way to Tibet and Samye. So they could finally build the monastery without any problems.
Structure of the Samye Monastery
The shape of Samye monastery is the same as the structure of the universe in Buddhism cosmology and the central building has three floors. The building style of the 3rd floor is Indian style. The reason is showing that India is the origin of Buddha Dharma. The second floor has a Chinese style to represent the special relationship with the Han nationality. The first floor built as per Tibetan design to show that the Tibetans are faithful to Dharma.
In Tibetan Buddhist cosmology, the central building represents mount Meru and the four stupas represent the four "guardian kings", and the eight temples around the main temple represent the eight "sub-continents" in the meta-narrative of the Tibetan Buddhist universe. Buddhist vows awarded to the first seven monks of Tibet in here from the abbot. In addition, the completion of the Buddhist scriptures works done here.
Samye is also the first government school of Tibet and provided training to many scholars and masters. In terms of relics, there is a holy stone statue of the Buddha as the main statue in the assembly hall. Furthermore, a famous statue of Padmasambhava called "Looks like Me" located there. Besides, there are also hairs and walking-sticks of Padmasambhava, the skull of Shantarakshita kept as important relics.